If your idea of a heavenly holiday with that special someone is a peaceful stay in a luxury hotel with quiet beaches, candlelit dinners and plenty of idyllic hand-in-hand strolls, then you should opt for one of the many adult only hotels in Mauritius. A Mauritius adult only hotel presents the perfect opportunity to travel without children and enjoy a little bit of you time.
Discover our top picks of the best Mauritius adults only hotels below. Be sure to check out our guide to the best hotels in Tulum, too!
Best Mauritius adults only hotels 2023
Situated on the north coast of Mauritius, Paradise Cove Boutique Hotel is one of the best adult only hotels in Mauritius. Recently renovated, this Mauritius adults only hotel takes romance to whole new heights with thatched love nests, a cliff-top infinity pool and exclusive amenities for couples, including dinner for two, an outdoor spa, stargazing, sunset cruises nd a getaway to Pirogue.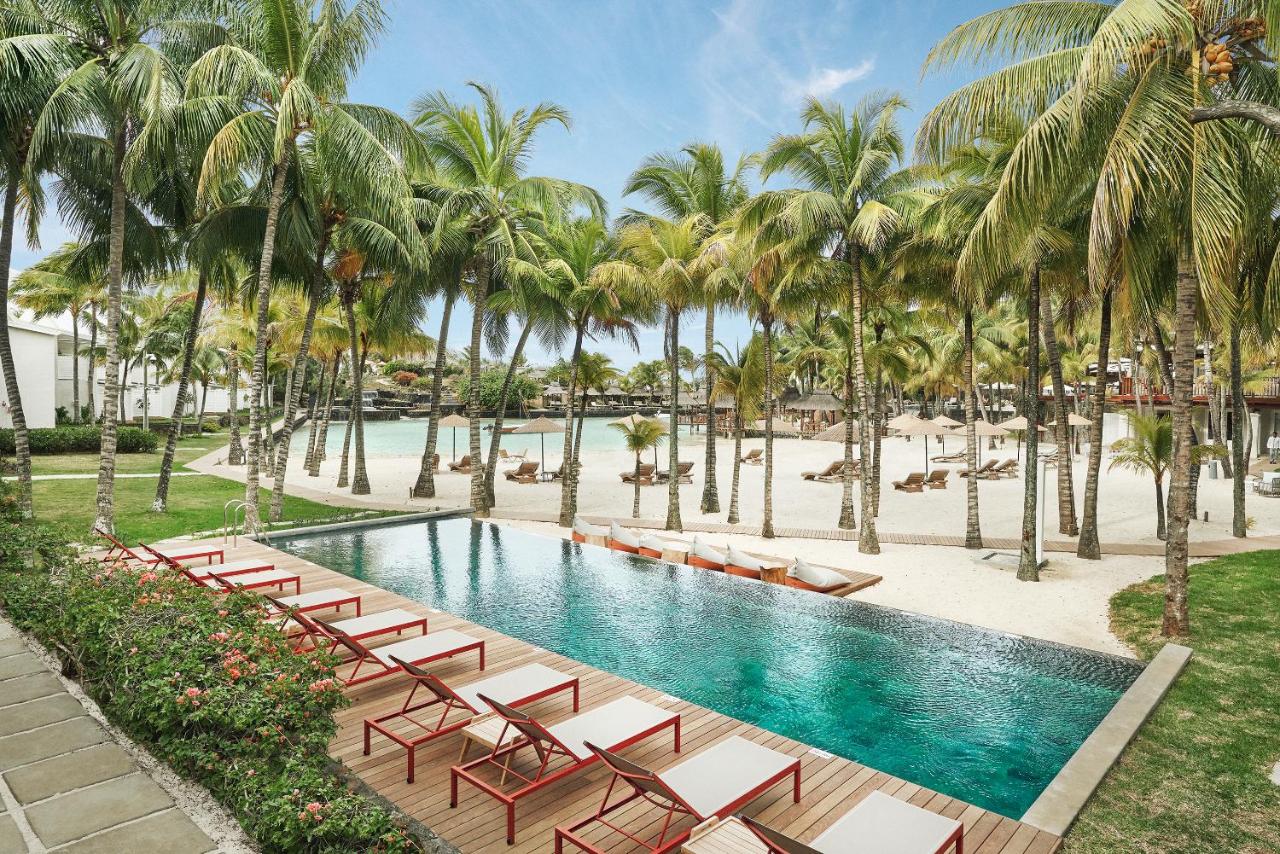 Sunrise Attitude Hotel is another one of the best adult only hotels in Mauritius, specially designed for couples to enjoy a tranquil getaway in peace. With a no-TV policy, guests at this Mauritius adults only hotel are encouraged to fully immerse themselves in nature and escape the hustle and bustle of modern reality. Conveniently situated in the Belle Mare part of Mauritius Island, this luxury boutique hotel puts you right in the heart of the life, including the island's most popular attractions and a plethora of dining options.
This adult only hotel in Mauritius has integrated its 61 rooms with those of neighbouring Émeraude Beach Attitude to create a bigger and better retreat of 145 rooms and 8 villas, each with a private plunge pool. This new and improved child-free hotel also features unique swim-up rooms, which offer direct access from your terrace into the swimming pool.
A fresh buffet-style breakfast is served daily, while you can choose from three restaurants on a half board basis for other meals. This Mauritius adults only hotel doesn't just take care of it's guests, though; it takes care of the planet too, having banned all single use plastic, provides tea and coffee in reusable glass jars from the bulk Shop and use local supplies wherever possible. During your stay, why not explore the ocean on the glass-bottomed boat or with snorkelling equipment on offer at the hotel. So, if you're looking for somewhere to spend some quality time with your beloved, Sunrise Attitude Hotel might be the best adult only hotel in Mauritius for you.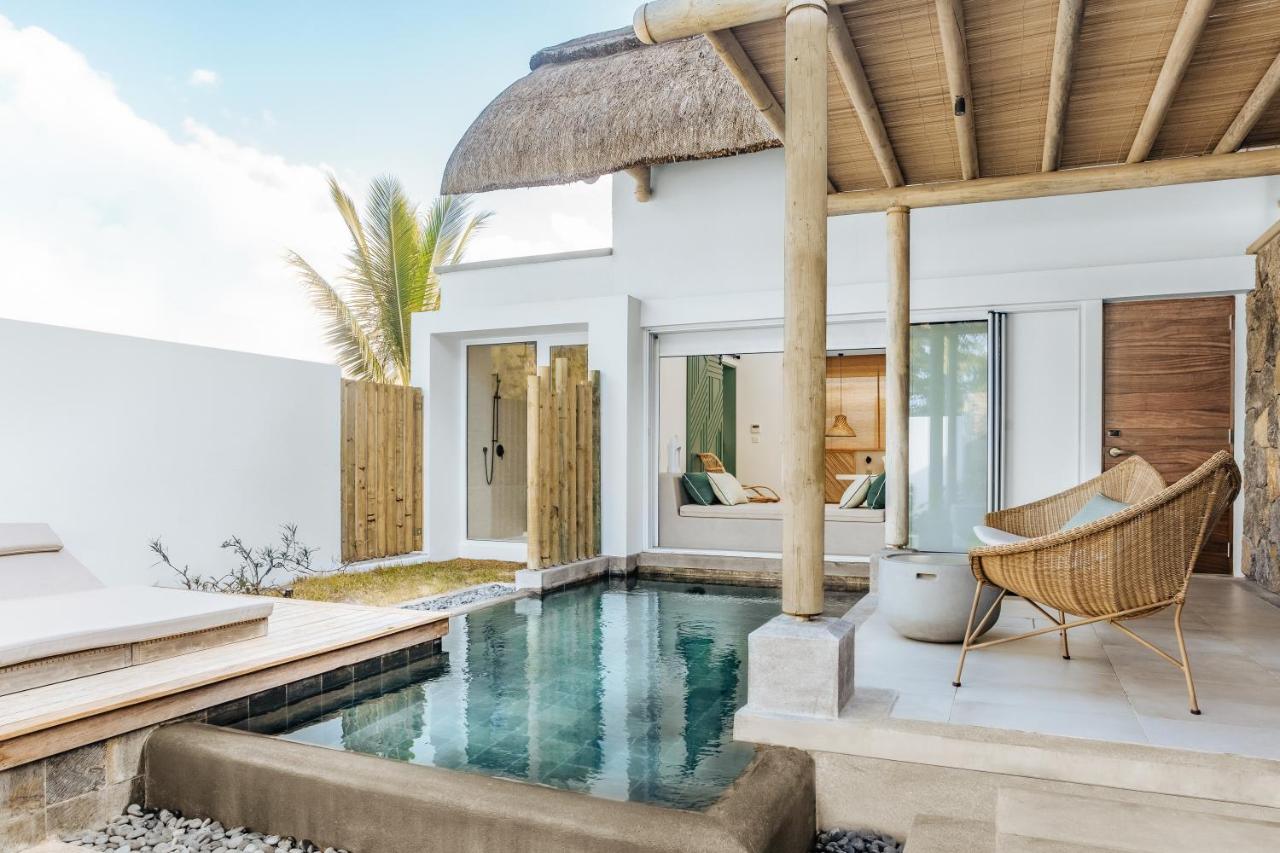 As one of the best adult only hotels in Mauritius, Veranda Paul et Virginie Hotel is guaranteed to provide a romantic trip away for the two of you. In fact, this hotel's name comes from the legend of Paul et Virginie, Mauritius's answer to Romeo and Juliet. So, if anywhere knows how to do romance right, it's this 4-star Mauritius adults only hotel. Totally child-free and located on private lagoon in the quaint fishing village of Grand Gaube, this adult only hotel in Mauritius strikes the perfect balance between relaxation and fun, with easy access to beaches and nightlife just a short trip away.
Timelessly elegant, this adults only hotel in Mauritius has cream painted walls, wood furniture and basalt stone pillars, all of which give it a warm and homely feel. Romance is the name of the game here with frangipani-scented air, double sunbeds and comfy beanbags scattered around. As for the 81 rooms at this Mauritius adults only hotel, all are sea-facing, available in three categories. Set around a small swimming pool, the rooms are designed to be tranquil retreats where you can escape with your loved one. If you're really looking to treat him or her, why not opt for one of the 12 privilege rooms for more privacy and space.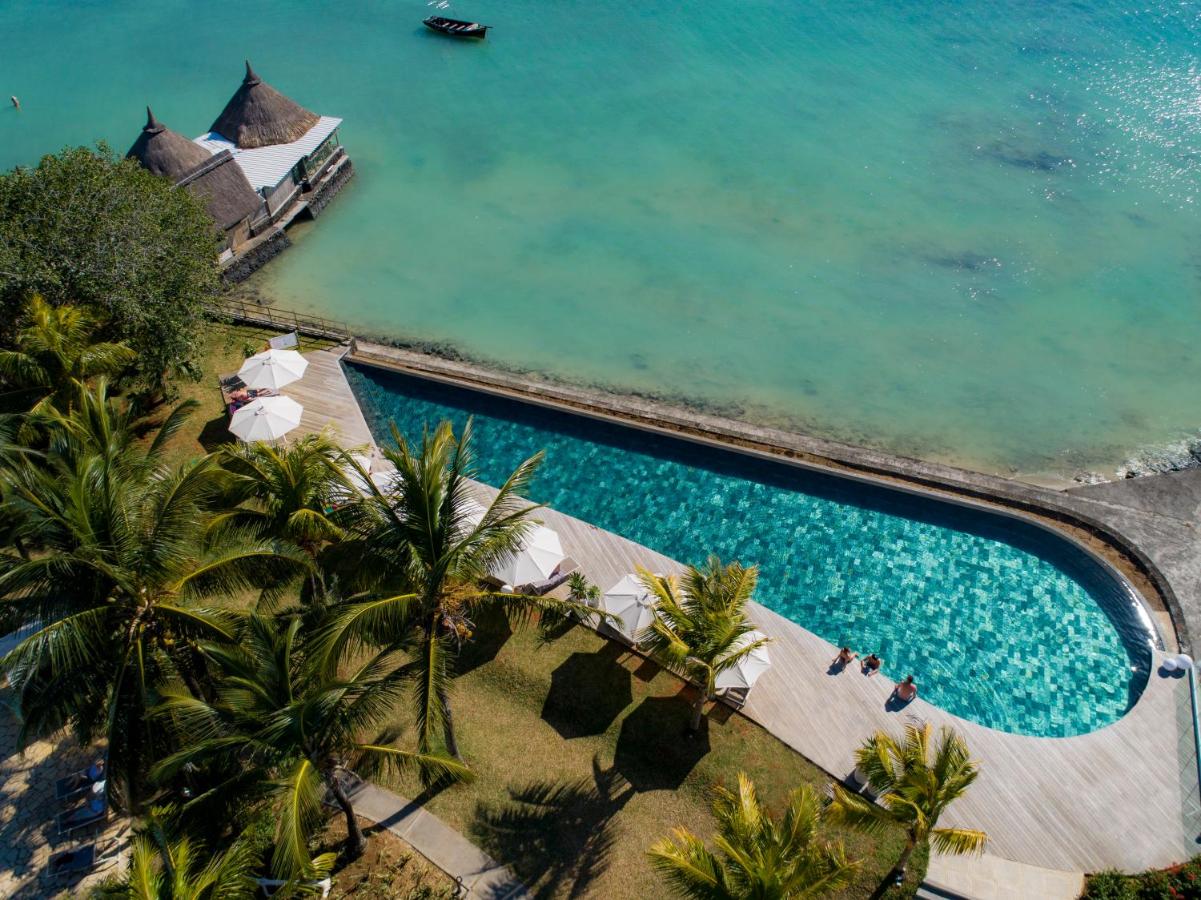 Seasense Boutique Hotel is a 5-star adults only hotel on the East coast of Mauritius, situated on one of the island's most loved beaches, Palmar Beach. The area surrounding this Mauritius adults only hotel is renowned for its lush greenery, powdery white sand beaches and turquoise waters. So, if you're looking to escape to one of the most serene locations in the country, head to this adult only hotel in Mauritius for whirlwind romance from start to finish.
This luxury Mauritius hotel combines modern design with laid-back island luxe to create a chilled environment for you to relax in without the disturbance of screaming kids. Why not hang out together at one of the restaurants or bars at the hotel, or treat yourself to some TLC at the spa. This Mauritius adults only hotel is designed in natural materials like sugar wood, teak, and bamboo to create a true island feel.
Guests can choose from just 7 rooms, ranging from suite to doubles. Each is painted dreamy white with elegant, natural touches like hessian headboards, teak wooden furniture, and bamboo armchairs. You'll also find a minibar, desk, ironing facilities and more essentials for your holiday. Some rooms even have free-standing bathtubs and couples' sinks.
Set on a white sand beach on the east coast of the island, SALT of Palmar is one of the best adult only hotels in Mauritius, perfect for couples who want to escape their daily routine. The first eco-hotel on Mauritius, this child-free hotel has not only eliminated the sound of wailing kids, but TV screens, buffets and single-use plastics too. Meanwhile, organic local produce is served and natural toiletries are provided in rooms.
The décor of this Mauritius adults only hotel is in keeping with the eco theme, taking the surrounding nature and bringing it indoors. Think bespoke pieces from local artisans, handmade crockery in the restaurant, white-painted rattan dining chairs and coloured beach baskets in bedrooms made from recycled plastic. This adult only hotel in Mauritius features a spa complete with the island's first salt therapy room, and a choice of massages and scrubs. Other facilities include a 25-metre lap pool, a library with over 200 books curated by local authors, and even Mini Cooper convertibles available to hire to explore the area.
The 59 decent-sized bedrooms are set across three storeys and all feature balconies. Painted in clean white, with bright natural sunlight bursting through the floor-to-ceiling windows, the rooms at this adult only hotel in Mauritius provide an idyllic space to retreat from everyday life. Wooden fittings and furniture give rooms a laidback, island feel, while the centrepiece is the large organic bed with colourful cushions. you'll also find a bright orange-tiled shower and shelves of books, a radio and delicious treats in place of a TV and minibar.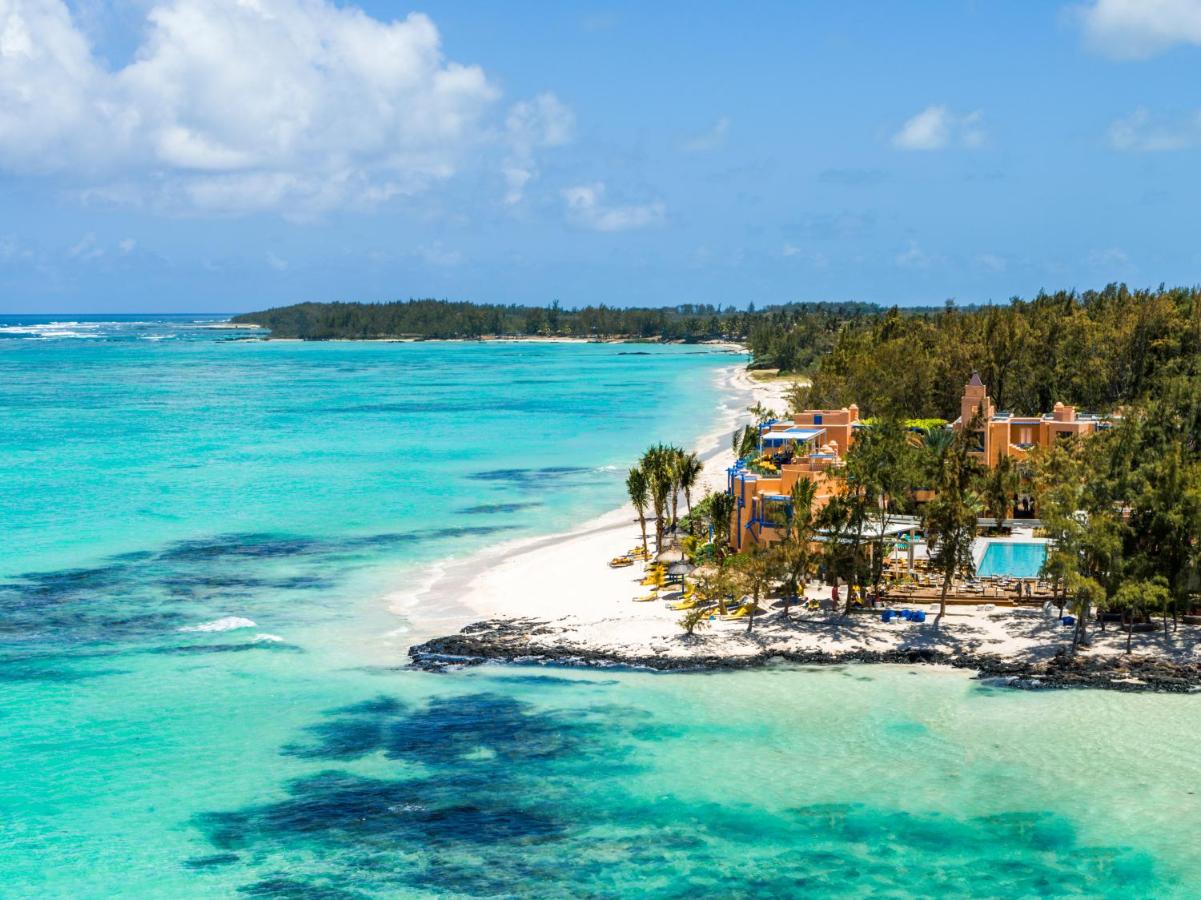 Situated on a powder white beach between Belle Mare Trou d'Eau Douce on the east coast of the island, Ambre is another one of the best adult only hotels in Mauritius in 2023. An all-inclusive 4-star resort, this Mauritius adults only hotel provides a gorgeous escape for couples looking for a romantic break from reality. On arrival, you'll be greeted by a large infinity pool just steps from the beach and friendly staff willing to cater to your every whim.
Included within your all-inclusive package are land sports such as tennis, yoga and fitness classes, as well as a range of water sports like kayaking, pedal boats, paddle boarding and snorkelling. If you're looking for something a little more relaxing, why not pay a visit to the spa, which offers a range of treatments, steam room, sauna and jacuzzi. There are also a number of restaurants to choose from which serve buffet and a la carte meals featuring flavours from around the world.
The rooms and suites at this adults only hotel in Mauritius are set within tropical gardens, some of which benefit from sea-facing views. The accommodation stretches out on either side of the main pool area and rooms are brightly decorated. For the best experience, we would advise booking a Superior or Deluxe Sea Facing Room.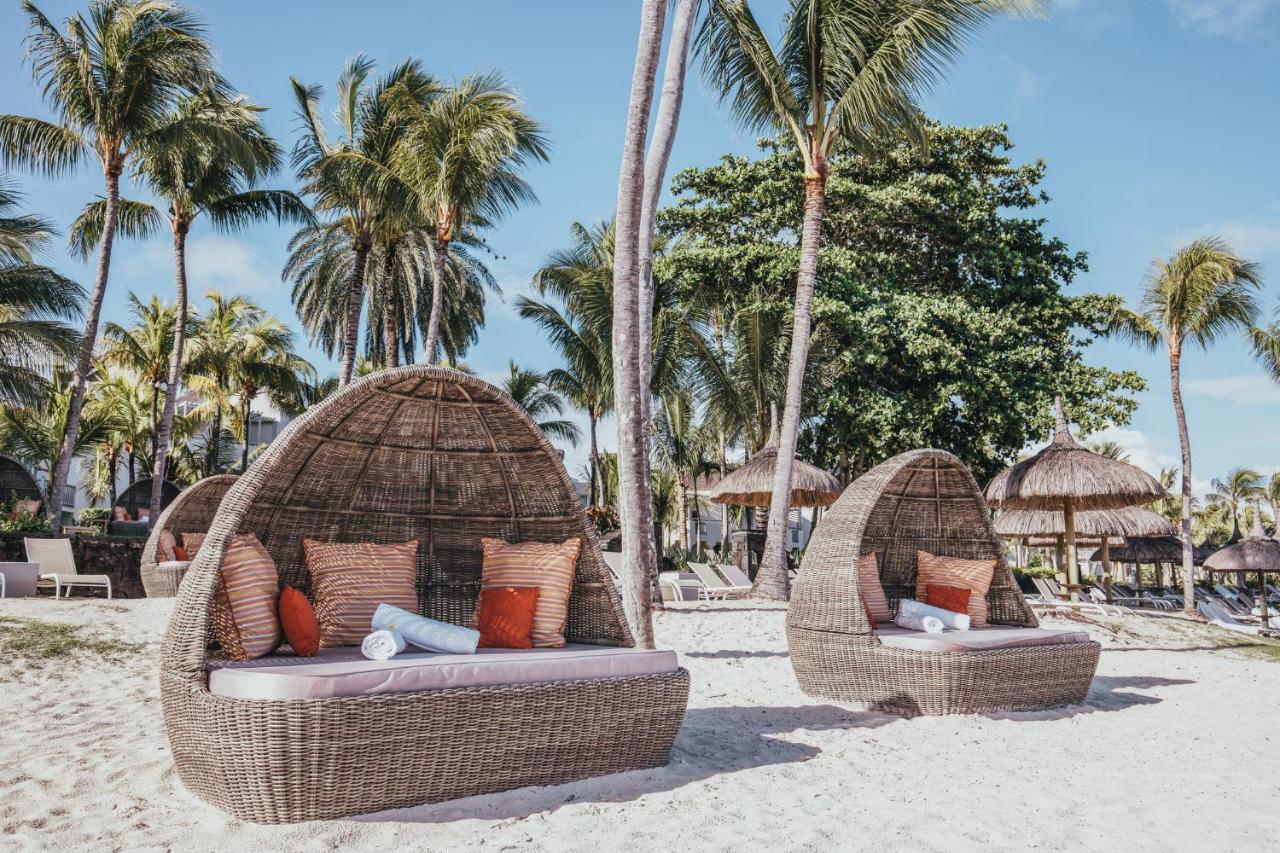 Located on the protected Anse la Raie lagoon, on the north coast of the island, Lagoon Attitude is one of the best eco adult only hotels in Mauritius. Here, you can expect full romance blended with a respect for the environment. There might not be any kids but there are refillable water bottles, complimentary non-polluting mineral sunscreen, and plenty of eco experiences to keep you busy, including a snorkelling trail led by in-house marine biologists.
This Mauritius adults only hotel is designed around three distinct zones: lively, laid-back and 'otentik' (local), with thatched public areas connected by sandy pathways that wind through grounds planted with 120 endemic species. Service is Mauritian-style, with a welcome drink in a recycled glass and paperless check-in. There are three pools at this adult only hotel, including a lagoon-shaped pool and a swimming zone in the sea. Guests also have free access to a range of water sports, such as kayaking, paddle boarding, floating bikes and a snorkelling trail. If you want to, you can even participate in environmental initiatives from rubbish collection to coral-reef assessments.
The 182 couples' rooms have a seaside vibe, with bamboo bedheads, rattan lampshades and cushions made from recycled boat sails. Choose a first-floor room for a large balcony or a newer pool-facing room for more privacy and quiet. If you're really splashing out on the romance, opt for the most spacious sea-facing whirlpool suites complete with whirlpool bath on the balcony.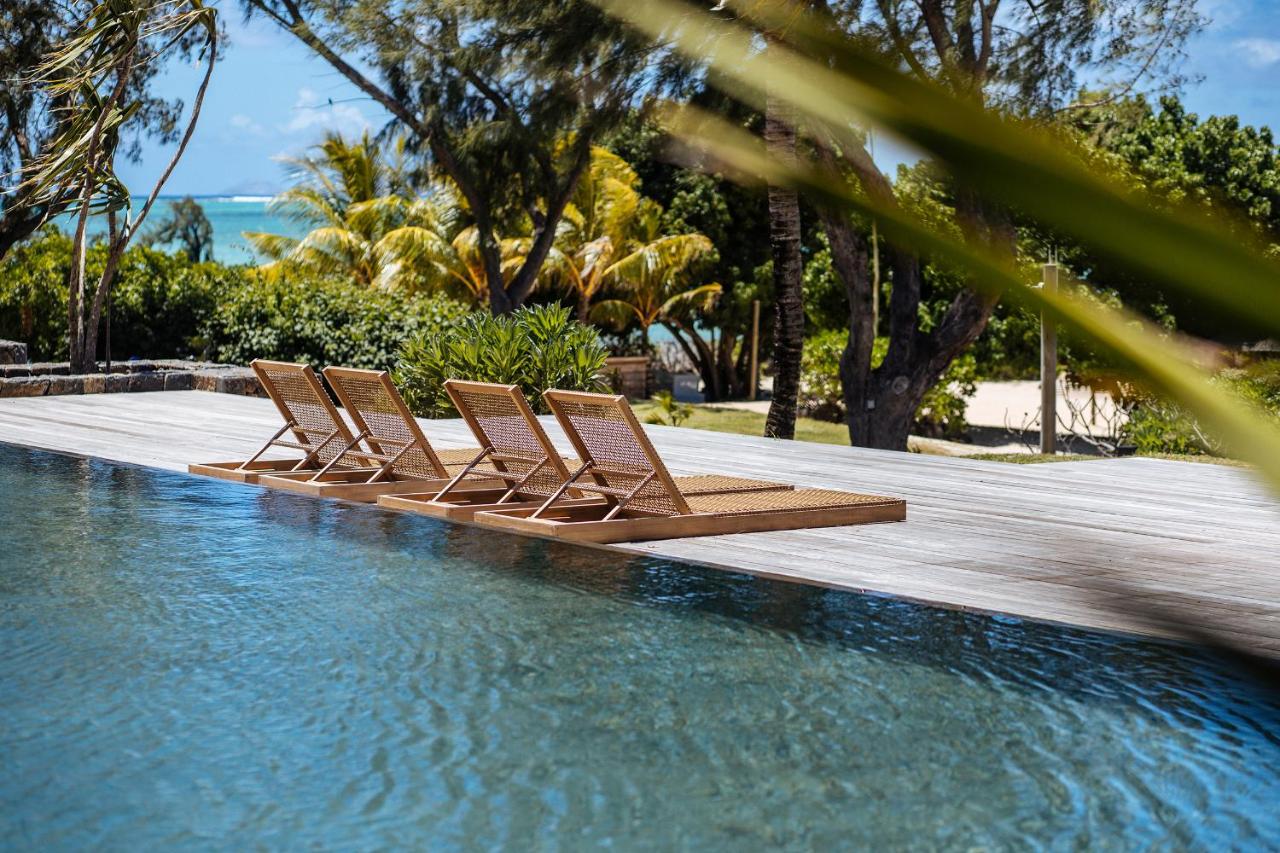 Escape from the day-to-day grind at the Seapoint Boutique Hotel, one of the best adult only hotels in Mauritius. Located on a sleepy peninsula near Grand Baie, this Mauritius adult only hotel resembles a Mediterranean villa with a laid-back atmosphere and a touch of playfulness to its interiors.
Contemporary-chic interiors are inspired by the hotel's origins as 'campements' or traditional beach bungalows, featuring natural island materials and blue accents throughout. There's just a handful of sun loungers around the small infinity pool, but bean bags and sub beds on the beach offer idyllic places to relax. There's also a spa which comprises two rooms delivering authentic Thalgo treatments. For something a bit more thrilling, make use of the free bikes, kayaks and paddle boards.
This adult only hotel in Mauritius houses 24 sea-facing Mauritian-style rooms and suites, as well as one thatched villa, all of which are simply but tastefully decorated. They come with handmade sisal rugs, rattan chairs, wooden headboards, knitted bed throws and waxed concrete floors. Each room also comes equipped with a rainfall shower, wall-mounted TVs, desks and some even have a Nespresso machine. If you're looking for the most romantic option, choose the Royal Suite on the first floor, complete with four-poster bed and whirlpool bath.