Best known for its vibrant nightlife and, as the birthplace of The Beatles, for its great music scene, Liverpool is a wonderful place to visit with friends, family or that special someone. But with a myriad of things to do and see in the city for couples, it's certainly one of the best staycation destinations for couples. From the historic Albert Docks and the momentous Anglican Cathedral to the Tate Liverpool Museum and The Beatles Story, you be spoilt for choice of fun things to do on a romantic getaway in Liverpool with your date.
If you're spending a loved-up weekend in Liverpool with your other half, though, you'll need somewhere special to stay. To help you choose where to stay during your romantic break, we've rounded up our picks of the most romantic hotels in Liverpool, sure to get butterflies fluttering and hearts pounding. From extravagant mansions and historic houses to boutique boltholes and high-rise haunts, we've included a romantic hotel in Liverpool to suit every couple. So, what are you waiting for? Go ahead and get scrolling through our list of the best hotels in Liverpool for couples.
Be sure to check out our guide to fun date ideas in Liverpool, too!
6 Best hotels in Liverpool for couples
Housed within the city's stately Georgian quarter, this 4-star romantic hotel in Liverpool offers stylish rooms, breathtaking views across the city skyline and a choice location. Formerly a furniture shop, booksellers and coach maker for Rolls Royce, this Liverpool romantic hotel is packed full of history. Oozing style and sophistication, you'll first be greeted by a spacious reception area and super-friendly staff. As you're led to your room, you'll notice the pared-back, Scandi-inspired feel of the place, with clean white walls and bright wooden floors. Home to a total of 89 bedrooms, ranging from small to medium, all are a decent size for a city centre hotel. Each one feels light and airy, with pale wooden floors, white or exposed brick walls and huge windows and skylights. All rooms also feature flat-screen TVs, Nespresso machines, complimentary mineral water, robes and slippers, as well as luxurious rainwater showers, large soaking tubs and ultra-soft Egyptian cotton bedding. If you're really trying to impress, why not opt for one of the larger apartment-style suites which come complete with freestanding bath tubs on the mezzanine level and splendid views over the Georgian terraces. So, if you're looking for a trendy but simple romantic hotel in Liverpool to stay at with your loved one, Hope Street Hotel might be the best pick for you!
A warehouse turned luxury hotel, the Titanic is located in Stanley Dock and provides a welcoming alternative to many of the city's hotels. A truly romantic hotel in Liverpool, it boasts a unique aesthetic with exceptional service and comfortable rooms. While this Liverpool romantic hotel might not be as central as most, situated about 2 miles from Albert Dock, this is outweighed by the fact that you get to reside in the striking Stanley Dock – a relic of the city's once status as a centre of trade and industry. With this in mind, The Titanic is one of the best hotels in Liverpool for couples thanks to its Grade II-listed characters and retained features, including sky-high, original vaulted ceilings and exposed brick walls. Rooms are also delightfully roomy, putting the usual city centre box rooms to shame. Decorated in a sleek palette of pale greys, icy blues and deep brown furnishings, each bedroom offers a calming but impactful aesthetic. Each room also comes with a huge bathroom, stocked full with plenty of complimentary goodies like fluffy towels, toiletries and more. While most of the rooms are similar in terms of interior, it might be worth requesting one with views of the mammoth abandoned Tobacco Warehouse opposite to get some extra brownie points. If you're looking for somewhere to escape the hustle and bustle of the city centre while experiencing a slice of its unique industrial history, this might just be the best Liverpool romantic hotel for you!
Sitting within the very heart of the city, The Resident is by far one of the best hotels in Liverpool for couples. What sets this romantic Liverpool hotel apart from all the rest is its location, with designer shops, fancy restaurants and trendy bars right on your doorstep! Where better base to explore the city from on a Liverpool romantic getaway? This paired with the staff packed with friendly Scouse wit make this one of the most romantic hotels in Liverpool on a budget. The rooms at The Resident Hotel are modern and modest, with a subdued colour palette of blacks and creams, contrasted by colourful wall art. If you want to splash a little bit more cash, suites with leather sofas, large windows and bathtubs are available. So, if you're planning a romantic Liverpool getaway on a budget, this might be the best romantic hotel in Liverpool for you, offering comfortable rooms at an affordable price.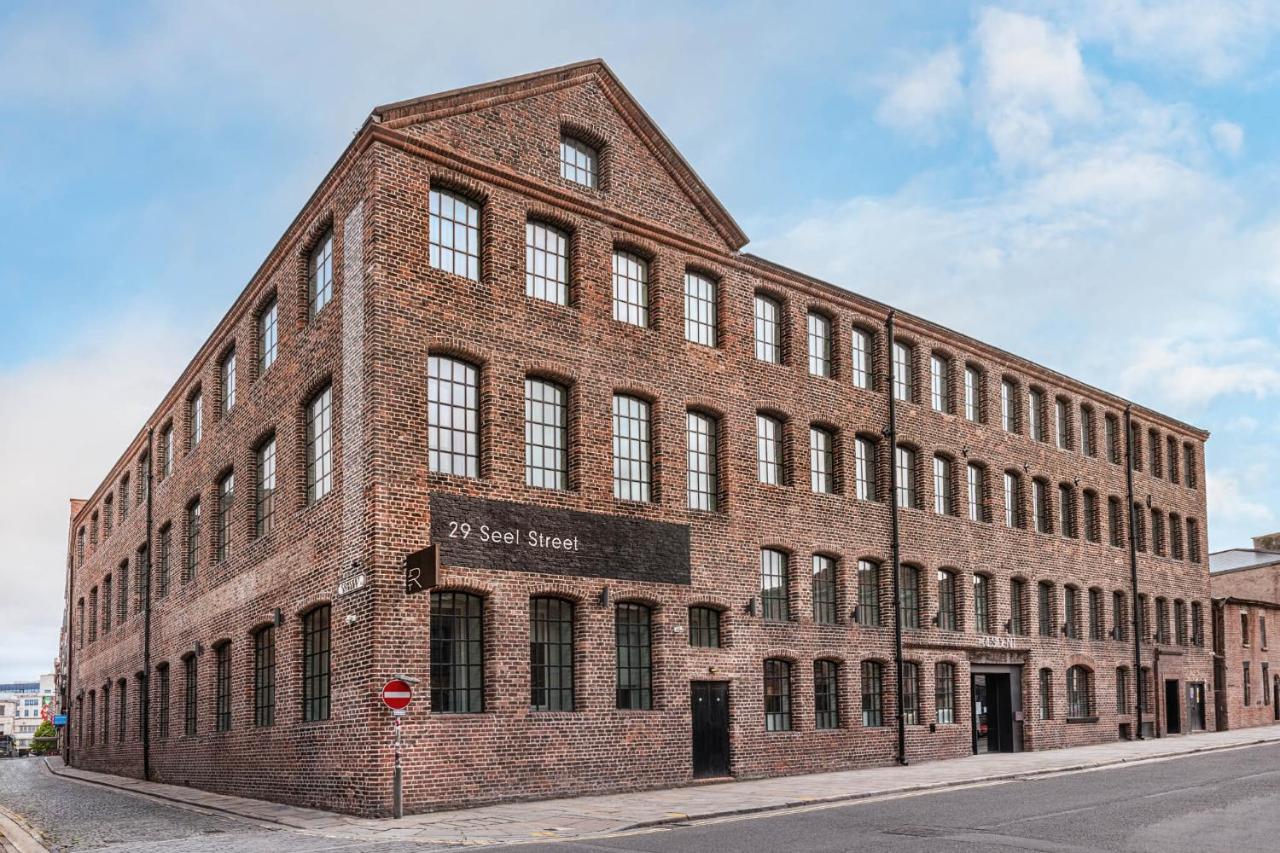 Hard Days Night Hotel is a large Beatles-themed hotel located in the city's bustling Cavern Quarter, just minutes away from the Liverpool ONE shopping district. Housed within a Grade II-Listed building, that dates back to 1884, the décor inside this romantic hotel in Liverpool manages to be fun and lively while still being tasteful. Whether you're both big Beatles fans or not, the large photographs and artworks add a sophisticated touch of colour and character throughout. Meanwhile, the 108 pop art-decorated rooms draw in visitors from all over the world. The rooms are on the smaller side but some have balconies and all feature some kind of reference to the infamous 1960s pop band, whether it be the wallpaper or the wall art. If you want to blow your date away, book out the McCartney Suite, complete with lounge, two TVs, complimentary robes and a fully stocked mini bar, or the Lennon Suite which comes with the same plus a grand white piano. So, whether you're fans of The Beatles or just want to experience significant part of Liverpool's music past, take your loved one to this Liverpool romantic hotel for a getaway never to forget.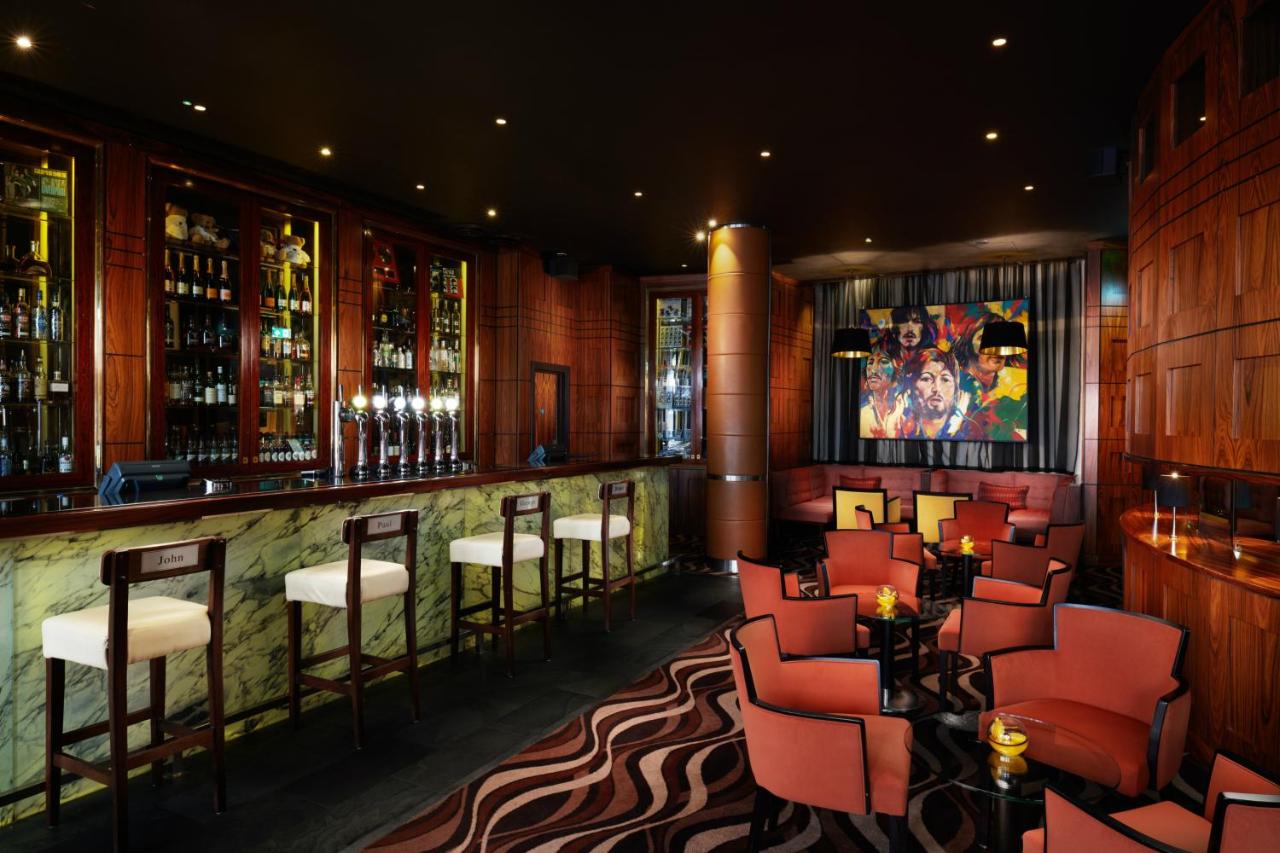 This charming, centrally located romantic hotel in Liverpool provides the perfect base from which guests can relax and explore the city for a satisfactory price. You and your one true love can relax in the tranquil luxury of this Grade II-Listed building while knowing that you've checked into a hotel dedicated to Everton Football legend, William Ralph 'Dixie' Dean (hence the name). Each room at this Liverpool romantic hotel is kitted out in pure crushed velvet goodness. Some rooms come with an all-over royal blue colour scheme, with draping curtains, bold patterned wallpaper and ornate gold headboards. Every room also has a substantial wardrobe, a flat-screen TV, a well-sized bathrooms, soft bed linen and towels. This boutique romantic hotel in Liverpool will certainly make you feel like royalty! So, if you're looking to treat your other half like a king or queen, make a reservation at The Dixie Dean, one of the best hotels in Liverpool for couples.
Situated in what was once the Princes Dock, this romantic Liverpool hotel boasts top-notch facilities, a prime dockside location and a glamorous interior to match. Set within a momentous 11-storey building, this romantic hotel in Liverpool oozes sleek contemporary style, with a slightly modern-Gothic vibe about it. Much of the décor is predominantly black, with pops of bright fuchsia, deep purple and violet throughout. Each floor in this Liverpool romantic hotel comes with its own theme – whether it's the infamous Beatles, the Liver Building or cathedrals. Home to 130 bedrooms and suites spread across six of the 11 floors, they range from standard to superior. If you want to splash the cash on a more luxury superior suite, you can choose between the 'Toffee Shop' (with a nod to Everton FC) or slightly larger 'The Kop' (honouring Liverpool FC). All the rooms have a funky boudoir feel about them, with black furniture, purple and pink furnishings and sultry lighting. All the beds are king size, the bathtubs are deep and the minibar is always stocked. So, if you're looking for a fun and flirty romantic place to stay in Liverpool, look no further than Malmaison.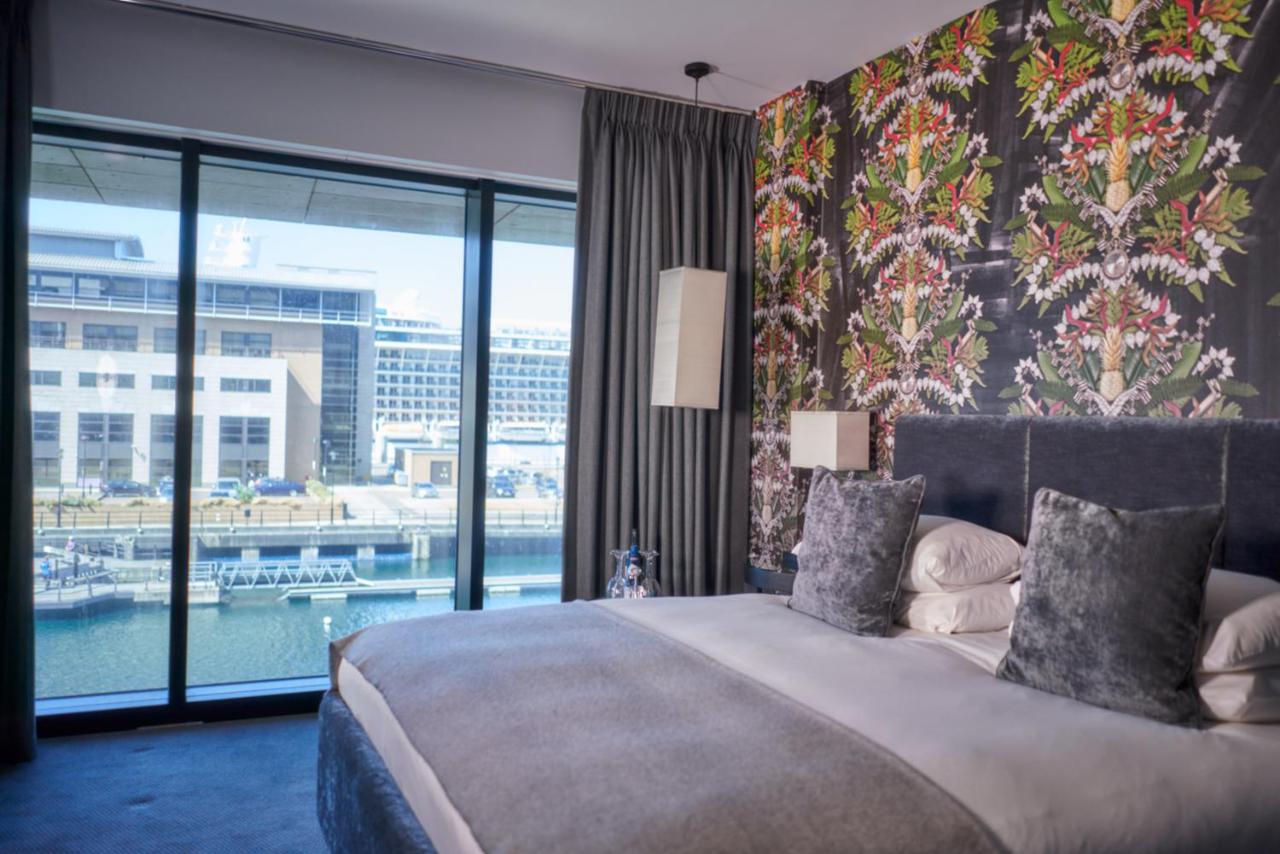 So, there you have it: the most romantic hotels in Liverpool for couples in 2022. Whether you're looking for spacious boudoirs or cosy little nooks, we've got a romantic Liverpool hotel to suit all.
Make sure you take a look at our guide to the most romantic hotels in Cheshire, too!